Experientia docet

Experience is the best teacher
Ivar was born in Bærum, Norway and was inspired by the medieval times in his early childhood through stories and movies. He started competing in olympic fencing at the age of 9. In 2006 he began training with medieval swords and armour and after a year of fighting on foot Ivar started riding with the ambition of becoming a mounted knight. He broke his first lance in 2008 and has later taken part in tournaments in seven different countries around the world competing with both break-away lances and historical solids. In 2016 he won the gold with Team Norway in the prestigious Arundel International Jousting Tournament in England and has since won several tournaments including the recent Nordic Jousting Championship 2022 held in Spøttrup, Denmark.
---
Motivation

"I started jousting because of my fascination with history and because I really love the sensation of a good joust. There are so many elements from the very subtle and precise art of riding to the very abrupt and violent impact of the lances. I think mastering all these aspects is both the main challenge and the biggest motivator to keep on doing it."
The Armour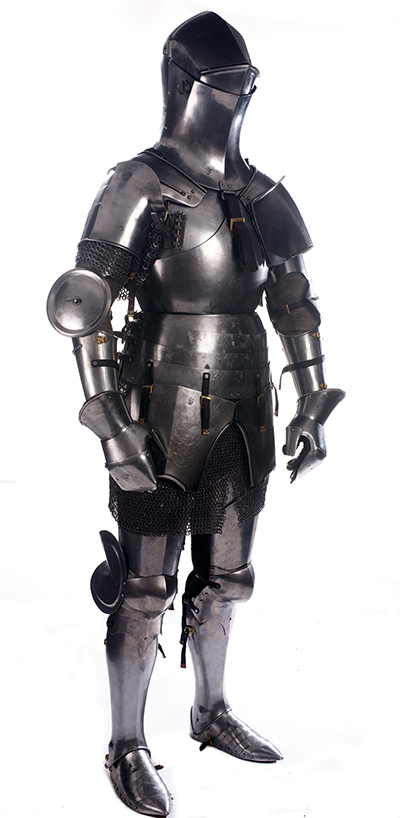 Ivar's current armour is based on the Milanese style from the early 15th century. It was constructed in mild steel by the Crimean armourer Roman Tereschenko from 2011 to 2012. It has since been upgraded with tempered steel pouldrons, tacsets and a great bacinet for solid lance jousting. Fully assembled the suit consists of 213 pieces of metal, not counting the individual chainmail rings, and weighs about 45 Kg. / 100 lbs.